The cruise comes to a close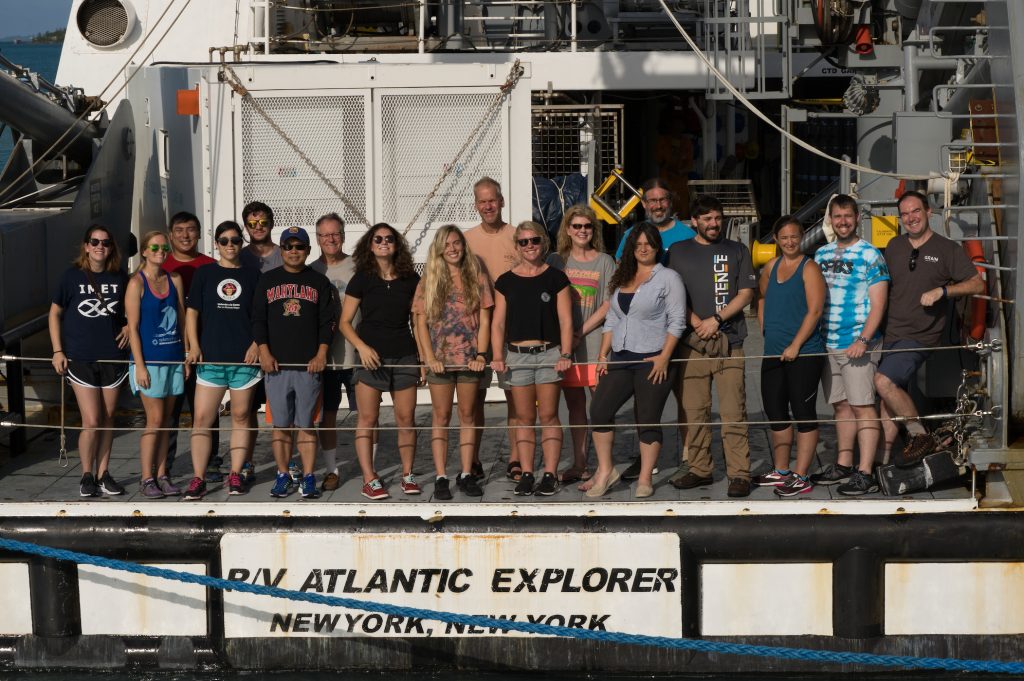 Fifteen scientists, 12 crew members, more than 5 tons of water collected, and one successful scientific research cruise completed.
Our six-day long excursion on the R.V. Atlantic Explorer has come to an end. Most of the scientists aboard have made their way back to their home state, samples in tote, ready to begin their analysis.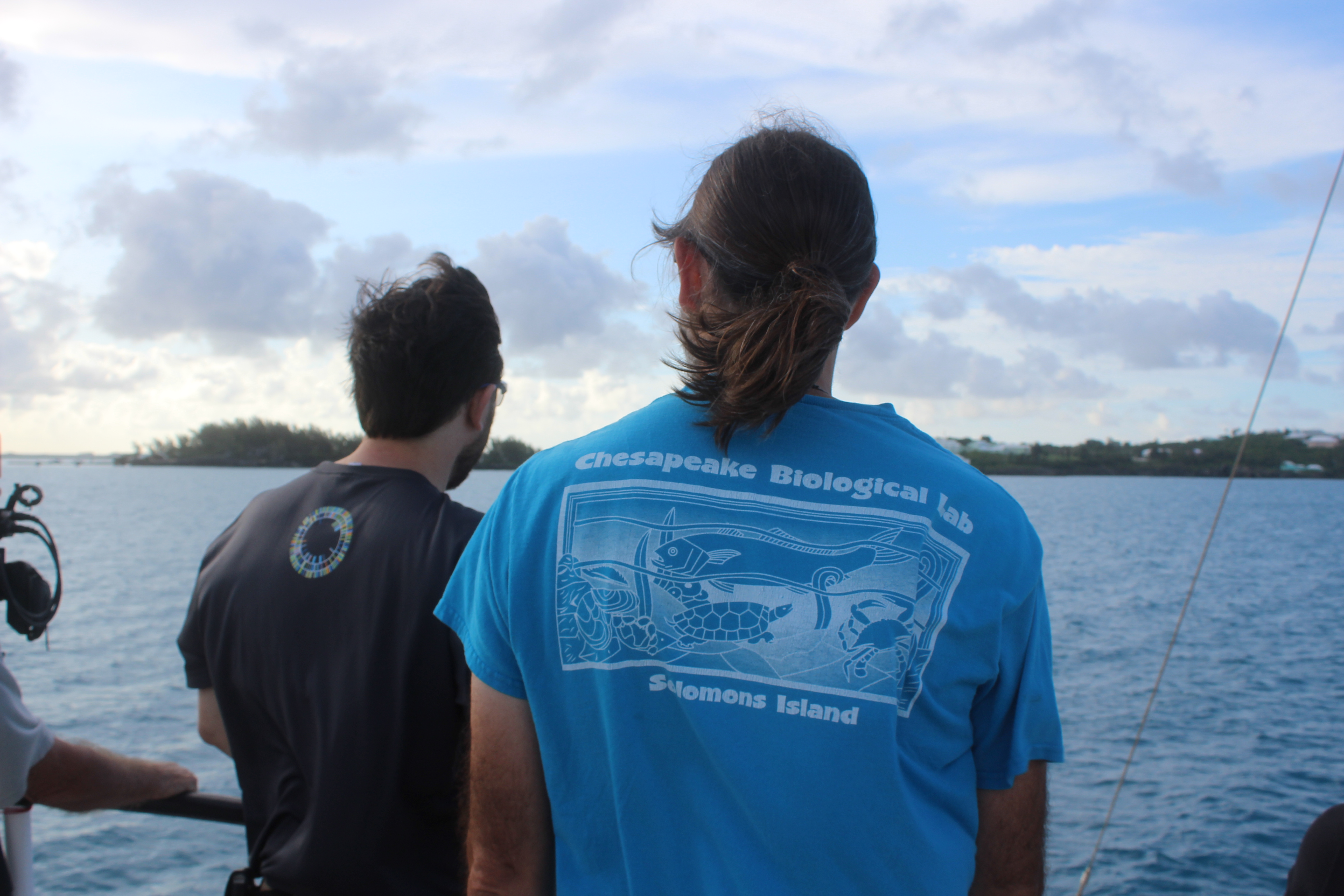 The cruise was an amazing feat that would not have been possible without the incredible crew aboard. From the technicians, to the kitchen staff and the engineers who all keep the ship running safe and efficiently, everyone aboard the ship kept spirits high through passing storms and 7-foot swells.
As we headed towards port, scientists began wrapping up their experiments and packing up their labs— the process of demobilization. We docked at the BIOS station at 9 a.m., and after a few hours, the main lab was cleared of its water bottles and pumps, returning to its vacant state. Some scientists had begun the packing process early because the delayed start of the cruise erased any buffer time that existed, and they had planes to catch!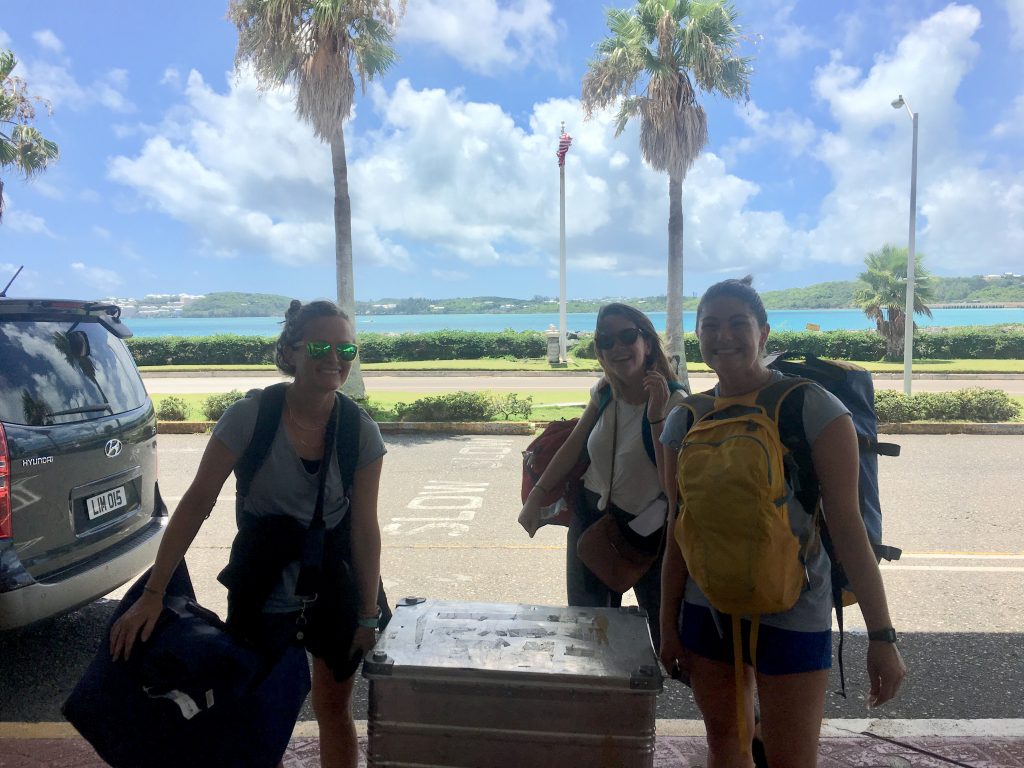 Other labs that had later flights were able to take more time to pack up. Normally upon demobilization, the ship docks and each lab finishes processing their samples and begins the packing process. Lab equipment that was shipped down on pallets was repackaged and crates full of beakers were stuffed and secured for their flight back to the United States.
Many of the samples taken throughout the cruise needed to be kept far below freezing temperatures to keep the DNA and microbial structures intact. Aboard the ship is a -80 degree freezer that does the trick for the duration of the cruise but to transport samples on long flights, scientists had to plan ahead.
Specialized jugs that are kept cold with liquid nitrogen are able to maintain the samples at the necessary temperature while they travel, so two were brought aboard the ship.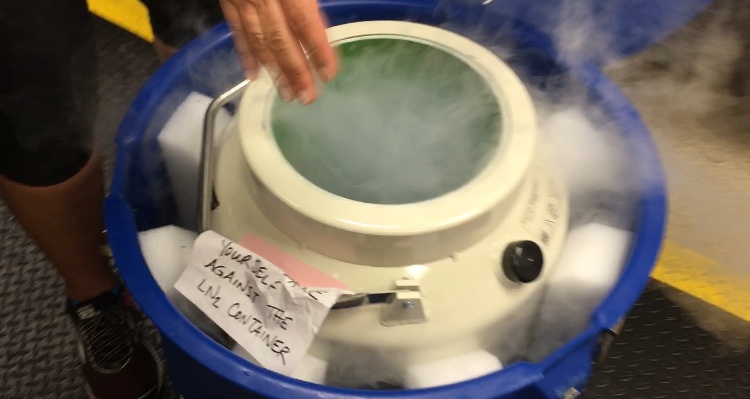 The process of demobilization went smoothly thanks to the collaborative spirit aboard the ship. Everybody was helping clean and pack up, offering equipment or extra luggage space to those who needed it.
After checking in with most scientist aboard the cruise, there was a general consensus: the cruise was a success. It was exhausting, but a success nonetheless.
I asked the scientific crew what they would miss most, and the general consensus was the food, the sunsets, and, of course, the people. The conversations had on the Atlantic Explorer during sample processing time and meals ranged from personal stories to blossoming scientific ideas. Everyone aboard had something to offer, whether it was their life experience or intellectual ideas.
Being aboard the ship was an experience that I don't think any of the scientists (or science communicators) will soon forget. The camaraderie, teamwork, and positive attitudes made the late nights and strenuous work all worth it.