How scientists retrieve water samples from 4,500 meters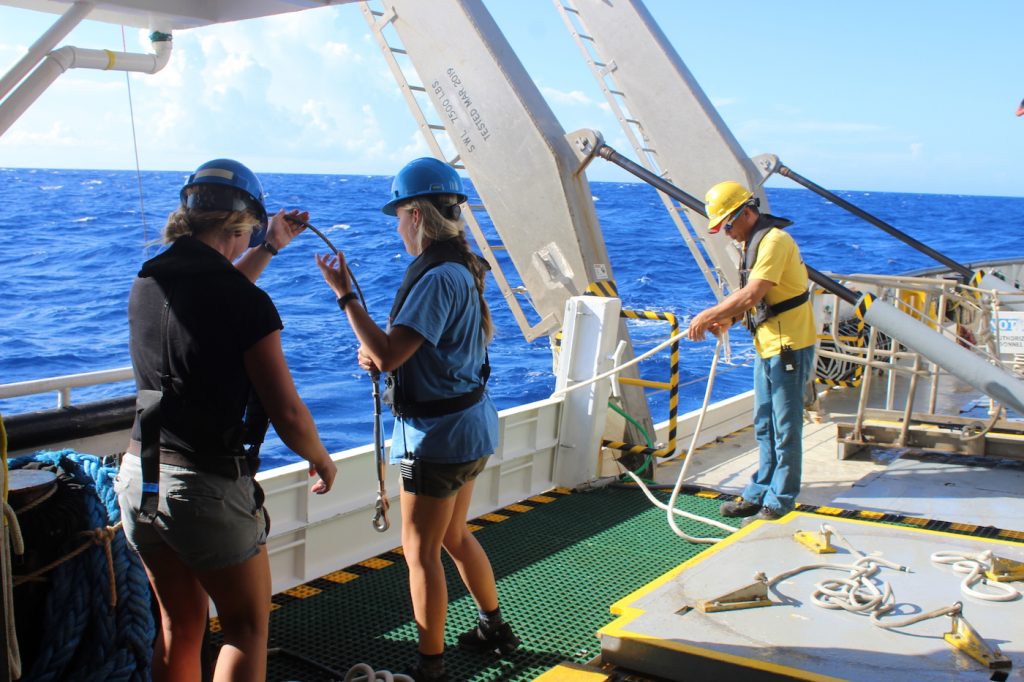 Ever wonder how scientists are able to collect water from the deep sea and ensure that their samples only have water from that exact depth?
The study being conducted on this cruise is taking a depth profile at the BATS station off the coast of Bermuda. Water samples are collected at different depths all the way down to 4,500 meters, or almost 15,000 feet, in order to understand the concentrations and compositions of dissolved organic matter, bacteria, and viruses at different levels of the deep sea.
CTD = conductivity, temperature, and depth
On the R.V. Atlantic Explorer, technicians who work on aboard the ship use a structure called a CTD that holds all of its scientific equipment. CTD stands for conductivity, temperature, and depth— all parameters that a sensor at the center of the device is able to detect.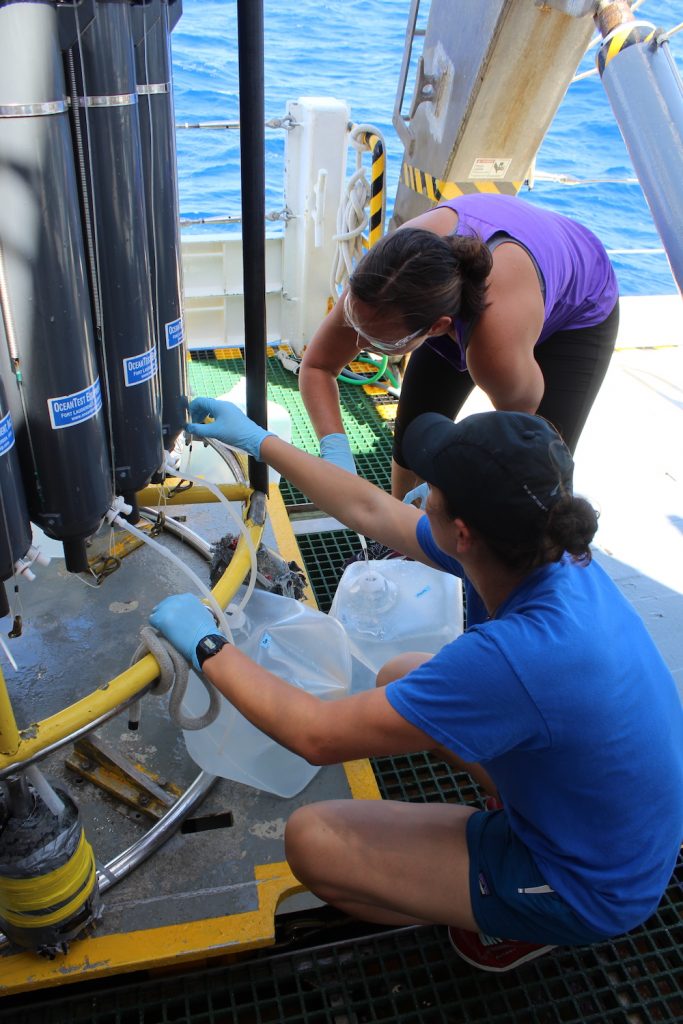 The CTD structure stands at almost 6 feet tall and holds 24 Niskin bottles within its metal bars. Niskin bottles are a scientific tool that are widely used in water collection in the community. These bottles are plastic cylinders that have stoppers at each end that can be triggered to close and trap whatever water is within the bottle at a designated depth. Heavy weights at the bottom of the bright yellow bars weigh down the otherwise light structure to ensure it sinks to the bottom in a straight line.
At the center of the CTD is a sensor from which its name originates. This detector monitors the conductivity, temperature, and depth at the CTD's current location and sends that real-time information to the control center located in the wheelhouse of the vessel.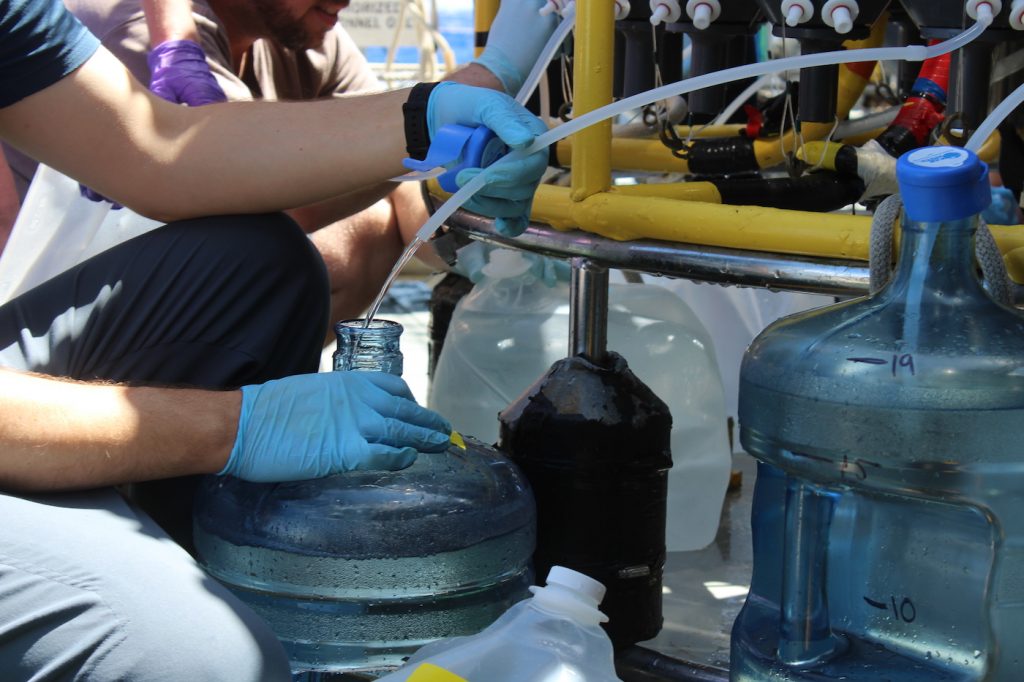 Up in the wheelhouse, where the captain steers the boat and the CTD, a series of screens line the back windows showing the current depths statistics of the machinery and tracks how those values have changed throughout the depth profile.
The screens being monitored in the wheelhouse with all the measurements being collected by the CTD.

The CTD and its garage.
Every activity surrounding the CTD requires team work. Two technicians, are in the CTD Garage, the captain is manning the winch from the top deck, and a principle investigator from the science team is monitoring the current location and statistics recorded by the CTD and triggering the Niskin bottles to fire.
When the CTD enters and exits the water, on-deck technicians hold on and stabilize the structure with a series of ropes as the crane operator reels it on board. Scientists await on the sidelines until the structure is safely onboard to collect samples.
Once the water has been collected from all 24 Niskin bottles, scientists retreat to the lab to begin their processing and the ship's technicians reset the bottles for the next CTD deployment.